Supplying High Quality Components from Reliable Manufacturers
BG Electronics partners with the following premier manufacturers of electronics components. Our expanding product offering combined with access to additional lines through master distributor GC Waldom, means more selection, fast recommendations and superior service all from one source.
DIRECT AUTHORIZED LINES
ADI Electronics manufactures D-subminiature connectors for the Aerospace and Defense Industry.
ADI Electronics
AirBorn manufactures connectors, cable assemblies and more
AirBorn

AlphaWire is a manufacturer of high-quality copper wire, cable, and tubing accessories
AlphaWire

Amphenol RF manufactures RF coaxial connectors, adapters and cable assemblies
Amphenol RF

APC provides power protection products including UPS and surge suppressors.
APC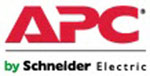 Daburn provides PTFE wire, shrink tubing, flat ribbon cable, high-temp wire and more.
Daburn

E-Z-Hook manufactures electronic test and measurement components.
E-Z-Hook

Konnect RF provides RF connectors, adapters, attenuators and cable assemblies.
Konnect RF

Min-E-Con manufactures high density, high speed microminiature connectors & assemblies
Min-E-Con

RTI manufactures military connectors Mil-DTL-22992 Class L and more.
Robert Technologies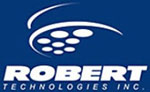 GC Waldom Supplied Authorized Lines
Arcolectric
Bel Power Solutions
Bulgin
C&K
Cherry Electrical
Cinch Connectivity Solutions
Concord Electronics
Cornell Dubilier
Crouzet
Crydom
Cynergy3 Components
Dialight
Eaton Electronics
Electroswitch Electronic Products
GC Electronics
Grayhill
HTK Honda Connectors
JKL Components
KEMET
Kings Electronics
Molex
Ohmite
Omron
Panasonic PEWA
Qualtek
Stancor
TE Connectivity
Triad Magnetics
Woodhead Molex